When: 14 November 2018, 2PM – 4PM EST | 7PM – 9PM UK | 20:00 – 22:00 CET
Tune in at: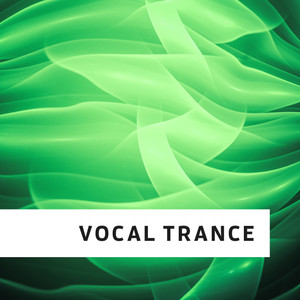 Lush vocals paired together with emotive dance music. Beautiful melodies and endless energy.

www.di.fm
Calendar:
Are you ready for a new Episode with great new and some old Vocals...
Tracklist:
01. Markus Schulz feat. Jes - Calling For Love (Hazem Beltagui Extended Remix)
02. Imgfriend - Falling (Aurosonic Vocal Mix)
03. Maratone feat. Kim Kiona - Sidewalk (Extended Mix)
04. Julian Vincent feat. Jess Morgan - Shadows The Sun (Nifra Remix)
05. Gerome feat. Cassandra Grey - Beirut City (Extended Mix)
06. Craig Connelly feat. Jennifer Rene - No One Like You (Original Mix)
07. Heaven's Cry & Julie Thompson - Waterfall (Dan Thompson Extended Remix)
08. John O'callaghan feat. Josie - Out Of Nowhere (Giuseppe Ottaviani Extended Remix)
09. Mhammed El Alami & Emma Horan - Warriors (Extended Mix)
10. Tom Exo - Meet An Angel (Extended Mix)
11. Saad Ayub & Jaren - Hurt (Rydex Extended Mix)
12. Alexander Spark & Lucid Blue - Nothing Like The Sun (Tom Exo Extended Remix)
13. Reorder - All There Is (Extended Mix)
14. Stargazers & Neev Kennedy - I Remember You (Patrick Dreama Extended Remix)
15. Rene Ablaze With Dj T.H & Natalie Gioia - Take Your Life In Your Hands (Extended Mix)
16. Syntouch & Arczi feat. Angel Falls - Way To My Heart (Vocal Extended Mix)
17. Bryan Kearney & Christina Novelli - By My Side (Craig Connelly Extended Remix)
18. Dustin Husain feat. Natune - Relucent (Brighter Day) (Extended Mix)
19. Richard Durand & Christina Novelli - The Air I Breathe (Club Mix)
20. Hazem Beltagui feat. Adara - Back Home (Fady & Mina Vs Omar Sherif Extended Remix)
You can post your comments below!