When: 13 November 2019,
2PM – 4PM EST | 7PM – 9PM UK | 20:00 – 22:00 CET
Tune in at: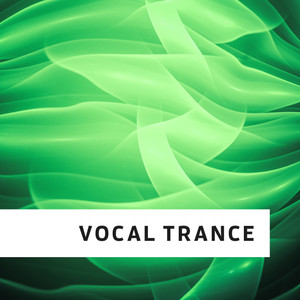 Lush vocals paired together with emotive dance music. Beautiful melodies and endless energy.

www.di.fm
Calendar:
Time has come...
After long thinking im decided to stop with the monthly show on DI.FM
35 years ago i started making shows, all from vinyl, compilation Compact Disc where coming in that time.
A lot has changed, music changed, trance has changed to more and more that electro, bigroom commercial mainstream sound.
I like to take a step back to have more time for famely and frends and to go back a bit to the roots of trance and
play more that sound as it use to be.
If you like more downtempo and Real Progressive Trance, some great music is coming.
But no worry, i'm not stopping with Vocal Vibes, only not more on a monthly base so i can have more time for Real Vocal Trance
and don't have to fill the 2 hours with tracks i don't like.
December will be the last episode for Vocal Vibes on DI.FM
Oke, back to this month episode, we start progressive, than a few older favorite tracks and go to uplifting.
Enjoy!
Tracklist:
01. Sharam, Bengle - The Rain (New York Extended Mix)
02. Solid Sessions & Amber Skyes - It's A Feeling (Extended Mix)
03. Genesis 12 & Miwa - Only One (Yuriy From Russia Remix)
04. Sandy Rivera & Rae - Hide U (Chicola Extended Remix)
05. Max Graham And Neev Kennedy - Guiding Light (Club Mix)
06. Sleepthief & Roberta Harrison - Idee Fixe (Costa Extended Mix)
07. Richard Durand & Fisher - In Your Hands (Full Vocal Mix)
08. Giuseppe Ottaviani & Audiocells feat. Shannon Hurley - I Am Your Shadow (Extended Mix)
09. Hazem Beltagui & Sarah Russell - When Our Story Has To End (Stargazers Remix)
10. Peter Steele - Celtic Sunset
11. Ferry Tayle & Clara Yates - Find Your Paradise (Extended Mix)
12. Ranger One And Claire Willis - A Thousand Skies (Extended Mix)
13. Bluskay & Jo Cartwright - A Silent Hold (Extended Mix)
14. Ram & Stine Grove - Saving Angel (Extended Mix)
15. Rene Ablaze & Tiff Lacey - We Have The Stars (Extended Mix)
16. Tempo Giusto & Stine Grove - From The Heart (Extended Mix)
17. Mark Sherry & Clare Stagg - Poison Apple (Extended Outburst Vocal Mix)
18. Aly & Fila With JES - I Won't Let You Fall (Uplifting Extended Mix)
19. Iain M & Deirdre Mclaughlin - Eternally (Extended Mix)
20. Jorza & Vika - Forever (If I Can) (Evan Pearce Extended Remix)
You can post your comments below!