When: 09 October 2019,
2PM – 4PM EST | 7PM – 9PM UK | 20:00 – 22:00 CET
Tune in at: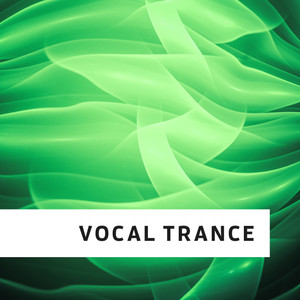 Lush vocals paired together with emotive dance music. Beautiful melodies and endless energy.

www.di.fm
Calendar:
This month episode we are going from progressive to uplifting and some of my favorite tracks from a few years ago
Enjoy!
Tracklist:
01. Elevven & Jes - Heartbeat Tonight (Elypsis Extended Remix)
02. Freefall feat. Jan Johnston - Skydive (Paul Thomas & Bluum's Midnight Extended Remix)
03. Morttagua, Uncloak - In A Box Of Shadow (Original Mix)
04. Relocate Vs. Robert Nickson & Neev Kennedy - Not Made To Break (Aeris Remix)
05. Markus Schulz feat. Lady V - Erase You (Wellenrauschs Dark Matter Remix)
06. Alex M.O.R.P.H & Woody Van Eyden feat. Tiff Lacey - I See You (Original Mix)
07. Ronski Speed feat. Emma Hewitt - Lasting Light (2K14 Club Mix)
08. Pedro Del Mar With Reorder feat. Fisher - Reaching Out (Original Club Mix)
09. Robbie Seed feat. That Girl - Come Alive (Extended Mix)
10. ReLocate, Simon Anthony & Katty Heath - Deeper (Extended Mix)
11. Alex Byrka & Petr Vojacek feat. Alaera - We Will Sound (Tau-Rine Remix)
12. Masaru Hinaiji feat. Tsuku - The Sound Of Rain (Alex Shevchenko Remix)
13. Richard Durand & Christina Novelli - Save You (Extended Mix)
14. Stargazers & Neev Kennedy - Walk Between Your Shadows (Extended Mix)
15. Sue McLaren & Suzanne Chesterton pres. Siskin - Beautiful Lie (Extended Mix)
16. Ronski Speed Pres. Sun Decade - Follow You (Dj T.H. Remix)
17. Para X - Awakening (Extended Mix)
18. Driftmoon & Susana - Because Of You (Extended Mix)
19. Misja Helsloot Vs Xijaro & Pitch With Cari - The Power Of Love (Extended Mix)
20. Derek Palmer & Alaera - Your Real Way (Original Mix)
You can post your comments below!